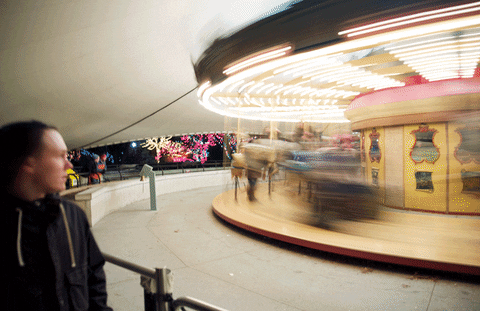 I can't believe its been over 2 months since I last wrote...Life as usual keeps coming at us and we need to continue to ride the Carousel and pray that it slows down long enough to enjoy it!
Life Lately has consisted of planning vacations, going to proms, watching soccer games, having graduation parties, memorial day picnics and preparing for Taylor to graduate next week.
Since we didn't take a vacation last year, this year we are trying to make up for that! We are headed to Wildwood, NJ in late June, then Myrtle Beach in mid July, then to Boston sometime in July, then Lake George in August. We will do some day or two trips as well. Our trip to Boston will be coupled with Taylor's appointment at Boston's Children's Hospital but we plan to have some time for sightseeing and such.
Mitchell is finishing intermediate school this year and will start middle next! YIKES! He is 12 and is turning into a preteen right before our very eyes! He continues to play soccer and is really looking forward to spending his summer days at the pool.
Taylor, of course is excited to graduate next Tuesday! She is headed on a trip to the beach with some friends from her school. She has been doing very well lately and we pray this healthy streak continues! She recently had her senior prom. Her and her boyfriend looked amazing and even made it in the local paper. How fun it is to enjoy all of these things again through your kids!
Jessica hosted Taylor's graduation party this year as they were itching to have a large get together at there house. It turned out to be a great day but unfortunately I didn't manage to get to many pictures as I was trying to talk to everyone who was nice enough to come.
Graduation from high school is always a monumental milestone for life but for Taylor is a HUGE accomplishment as she has had so many health obstacles.
Memorial day we spent at our local pool and had a small cookout for the family and close friends. It was a great Holiday weekend!