Over the years we have become experts in having children's Halloween Parties. From age 3 to age 18, we have done it. Of course, its harder for the older ones, but nevertheless, its FUN!!!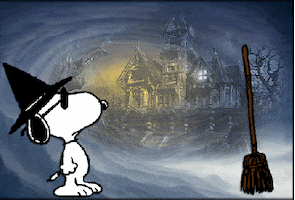 This year we are had one for Mitchell, who is 12. This age is a bit of a challenge as they are right in between. They want it to be fun, and be a little scary, but NOT to scary. I have had parents message me asking how scary it will be because their boys are still afraid of a lot...Especially CLOWNS, now that the clown scare has hit the country. Mitchell is terrified of this whole "clown" thing so clowns scaring the kids at the party is a definite NO! (Side note: we had clowns in the neighborhood driving around on dirt bikes last week, now hes scared to be outside by himself!)
We have been decorating a little bit each day all week. We have thought of some fun games for the boys and have lots of cool decorations and of course food! One thing I have learned over the years is that they don't really eat to much at these parties. I use to make a ton of food and had a lot left over. I decided to get pizza then have snacks but not to over do it.
As the old rule of thumb goes, invite the number of kids equivalent to their age. Mitchell invited 13 and 12 came!!!
Decorations: (As I said before, not to scary for this age, as they do still get scared )

Lots of lights!
I think we had 1200 not including all the lit lanterns
Halloween themed games
Lots of Scary things hanging from the ceiling.
.
Light up Lanterns
Halloween themed or colored table clothes
Door covers
Wall covers
Everything except lights can be bought at the dollar store
Games: (You have to have lots to keep the boys busy)
Frankenstein Frisbee throw
Eyeball cup toss
Ring around the pumpkin stems
Pumpkin hunt:
We hid 25 pumpkins around our yard (one being a bonus one)
Ping Pong bucket toss
Break the balloon game
Pumpkin ball ricochet
Ping pong
Basketball free throw
We did a point system for every game. At the end of the night whoever has the most points gets to pick the first prize and so on. We always get one more prize than number of kids we expect. Most prizes I found at the dollar store, five below or ACMoore. I spend about $3 per prize.
Food:
Pizza
Carved Pumpkin throwing up dip...Yummy!!!
Rice Krispy Frankenstein
Chips & Pretzels
& Salsa
Cupcakes
Cookies
Halloween Punch:
I just mixed Hawaiian Punch with Ginger Ale and pineapple juice...(kids said it was the best punch they ever had LOL) We went through 3 large punch bowls!!
Having parties for the kids is one of my favorite things to do, especially Halloween parties! There is something about it that is just plain fun! Having twelve, 12 year old boys was quite a challenge, but with all the games we had planned they stayed entertained. I think their favorite game was the pumpkin hunt because they could run around the backyard like crazy guys and find the hidden pumpkins.( I think they were out there for 30 minutes or more.) There was even a monster at the end of the yard to scare the kids half to death. All in all it was a great night, although Jim and I are still recovering! LOL