I love to shop Online! I do most of my shopping that way especially at Christmas time and for most of Mitchell's clothes. I find you get better deals, you can compare prices much easier as well as having many more options!
October was a busy online shopping month for us as a family. I'm sure November and December will be the same with lots of birthdays and the holidays approaching! Jim loves Amazon. He is a big reader so he buys all his books from there. This past month he also bought a iphone 6 finally so he needed a case which he quickly found on Amazon. I started my shopping early in the month at Bath and Body works storing up on all my favorite fall candles and soaps.
Next I had to concentrate on Mitchell's Birthday of which I bought all his gifts online. He is obsessed with anything soccer and loves jerseys of which if you can find locally are a fortune, but most you can't. He wanted the new Barcelona and Brazil jersey. For Jerseys or anything soccer I really shop around! Soccer.com, Angelo's soccer corner, which is more of a local store in Pa, Ebay, Amazon and Dick's. I always have Dicks coupons which are $10 off of 50 or $20 off of every 100. For these Jerseys the best deal was at Dick's as they had the Brazil one on sale and since I spend over $200 including a sweatshirt and a USA soccer ball. I ended up saving an extra $40 and of course free shipping. I love a good deal!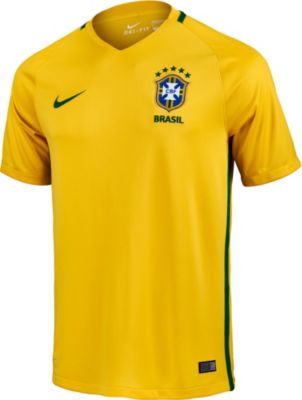 I also shopped for Jaxson's second birthday gift. His birthday is November 22 but I like to shop early. ToyRUs, Ebay, or Amazon is where I usually go for toys. I ended up finding a train table at Amazon for under $100. I love this because its not just a train table and he LOVES cars. I can't wait for him to see it!
Mitchell's indoor soccer season starts in two weeks and of course he has outgrown his indoor soccer shoes. Unlike soccer cleats these can be worn everyday. He is very particular and wanted a certain type that are around $140 or more pretty much everywhere. A good friend of mine uses a site for her kids shoes and other things called iOffer.com. The deals seem to good to be true but they are. I got the shoes he likes and wanted for only $53 with NO shipping!
I have started a little bit of shopping for Christmas. People who are done already make me a nervous wreck because I have soooo much to buy and I panic when others say they are done! I have done a couple things so far. Jim wanted an inflatable Kayak that he saw on Amazon. He never asks for anything so when he mentioned this I jumped at it and got it. Mitchell is still into Legos which is fine with me. He likes the new Star Wars collection. I did manage see one that he needs at BJ's the other day so I got it! Ok, so i'm on a roll, 2 gifts down 100 to go! YIKES!
So overall October was a moderate online purchase month but look out the rest of November and December, I am going to be giving my UPS man a run for his money!
Happy Online Shopping!